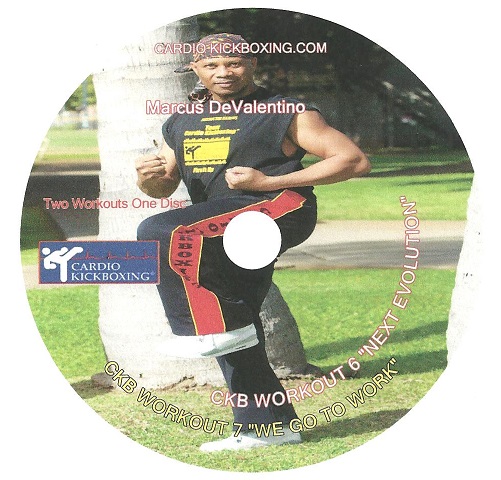 Power of Cardio Kickboxing®
Vol. 6 "NEXT EVOLUTION"
In sport fitness training our body demands an increase of workload in order to exit the comfort zone, move beyond the peak, and into the optimal realm. Your highly motivated Kick butt attitude is what sets precedence for this intense and effective workout. Welcome to the NEXT EVOLUTION OF POWER.
Vol. 7 "WE GO TO WORK"
Here goes another combination "Fire it Up" Cardio Party, sweat pouring, and Bag Banging Cardio Kickboxing workout. Real participants burning it up live to Marcus DeValentino's unique mind blowing choreography and attack combinations interspersed with cardio blasting intervals off the charts. Don't be afraid. All we want are your calories. This workout is recommended for persons that are accustomed to intense level workouts because "We go to Work".